Category:
SDGs
Sustainable Development Goals

Clean Up Drives. NUST Environment Club organises a Clean Up Drive at the very heart of Islamabad, Faisal Mosque. In line with various productive activities of water reduction week, with many students joining and contributing to the cause. The week-long activities included the Earth Day celebration and cycling competition.

Rawal Dam Clean-Up Drive

. Over 80 volunteers participated in the Rawal Dam Clean-Up Drive, organised by the NUST Environment Club in collaboration with the Rotoract Club of Islamabad, to enjoy nature as a cherished amenity and to create awareness on the importance of conserving water and protecting it from plastic pollution. From collecting trash spread throughout the park to skimming the floating debris in the Dam, the Clean-Up was supremely pleasurable, as our volunteers engaged in boating and other fun activities throughout the day.
Art from Waste. NUST Environment Club believes in reusing disposables in an innovative manner. The Club set up a community service for the students to make art from waste material such as bottles, cups etc.

Fund Raising Futsal Match. NCSC organizes Footy Mania, a fund raiser match for paying the fee of deserving students of NUST every year. The event depicts the true picture of collaboration among the student body and the university to support financially feeble students.
Play by NCSC. The Club organized a play 'Patang' staged by special children of HEC National School of Special Children in the main campus. The event was specially designed for these children.
NCSC – 'Kanck of All'. With a view of providing underprivileged children a platform to show case their skills, NCSC organized 'Knack of All' at SOS village. The activities were focused on public speaking, self-defense and career counselling.
NCSC – Tutoring sessions.  A tentative team of 5 members was formed, who were appointed to visit Afghan Abadi, Sector H-12, Islamabad, seven days a week. The volunteers were responsible to teach basic Urdu speaking skills to children of age 5 to 15 from scratch. They were also responsible to make them read and write basic counting and English alphabets. They visited Mount Hira(Street children school) on 25th Jan 2020 whereas TABA team of NCSC visited SAYA School on 20th Nov 2021 for similar purpose.

NCSC – Computer classes.

A team of students from NUST went to a children's school in Police Lines in H-11, Islamabad to equip them with the skills necessary to use a computer. Over the course of two visits, the children were taught the very rudimentary concepts of computer usage. The children were very enthusiastic learners and they showed that by asking pertinent questions and completing their home assignments on time.

| | |
| --- | --- |
| | Water Conservation Awareness Campaign. NUST Environment Club organized awareness walks in Islamabad (F-9 Park), Ayub Park Rawalpindi and carried out extensive awareness campaign in Centaurus Mall, F-7, F-10 and in various Schools of the twin cities. |

| | |
| --- | --- |
| | Fempower @ NUST. The students at NUST Community Services Club founded FEMPOWER, an initiative to empower women from low income backgrounds through interest free micro financing. In its first cohort, around 15 women were selected to undergo vocational training and start their business. NUST played an important role in setting up projects to provide opportunities to the female populace of Pakistan and bridge the income gap between the genders. |

Blood Donation Drives. NCSC in collaboration with registered blood banks and hospitals, hold a 4-day blood donation drive at Campus every Semester. The blood collected is used for the treatment of cancer and thalassaemia patients. A percentage of this stock is made available for people in need.
Free Eyesight Testing Camps. Free eye camps were held by NCSC in collaboration with Al-Shifa Eye Hospital in the villages near Chakwal, where people were tested for weak eyesight and patients were provided with free of cost spectacles and medicines.
Free Dental Camp. NCSC organised a dental camp at Aghosh Orphanage, providing free of cost dental health services to children under care. The children were examined by health professionals for primary checkups, extractions, fillings, dentures, scaling and oral hygiene.
Breast Cancer Awareness. 

NCSC, NUST Bio Reach Society carried out Pink Day in 2019; a breast cancer awareness campaign to raise awareness and reduce the stigma of breast cancer through education.

NUST Dramatics Club in collaboration with NCSC also organized a Drama (Ummed-e-Sehar) highlighting this menace.

NCSC conducted this drive again on 20th Oct 2021.

NUST Relief Campaign for IDPs. To help settle IDPs, NCSC held fund raising for the provision of essential items, especially stationery items to school children at the IDP camp in Bannu, KPK. The students managed to procure 500 school bags and stationery items like copies, colored pencils and writing material.
Cash Distribution to Flood Affected Blue Collar NUST Staff. NCSC worked hand in hand with NUST Administration to distribute cash donations amongst NUST NG Staff who were affected due to the vigorous floods of Punjab in 2014. Such initiatives promote empathy and play a tremendous role in reducing the financial stress on the lower income communities.
Cloth Donation Drive: NCSC conducted cloth donation drive on 8th Feb 2020. NCSC in collaboration with Noreen Welfare Trust was able to procure a lot of winter clothes to warm the cold, harsh winters of the underprivileged, all thanks to the masses' generous donations.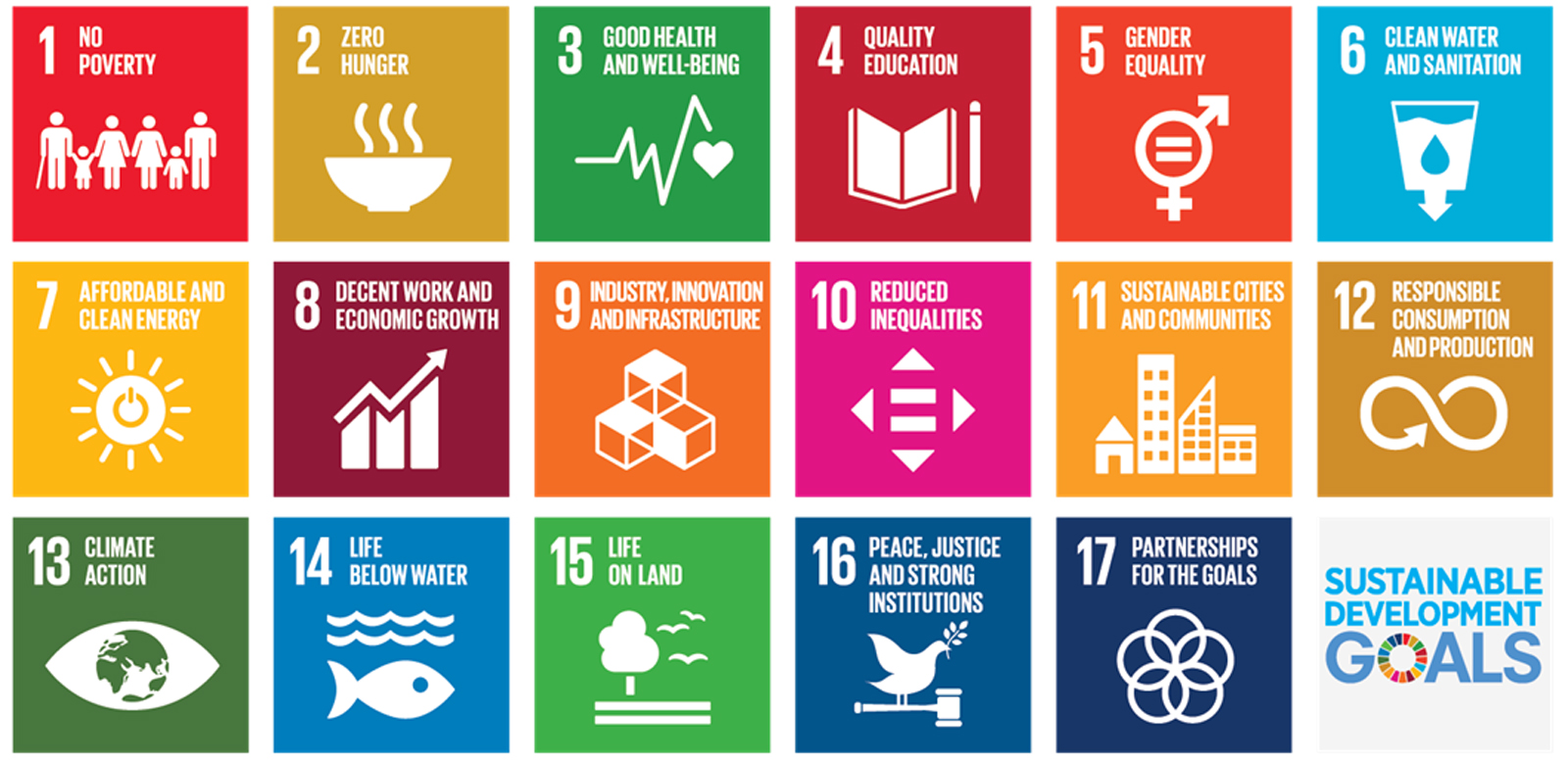 SDGs
The Sustainable Development Goals are a collection of 17 global goals designed to be a "blueprint to achieve a better and more sustainable future for all". The SDGs, set in 2015 by the United Nations General Assembly are intended to be achieved by the year 2030, are part of UN Resolution 70/1,